SC storage is one of the best mini storage in Hong Kong and they provide excellent storage service and room to every customer. Undoubtedly, choose SC storage is your best and sagacious choice.



Self owned property
No franchise
Self owned car fleet
24 hour access
Best price
Excellent security system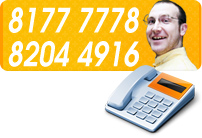 Mini storage room is where you - the customer - can 'lock the door and keep the key'. Each of SC STORAGE'S individual storage room is conveniently accessible, flexible, clean, dry and safe.
SC Storage is Hong Kong's well known expanding self storage company. Where once storage was confined to grey, back street industrials, SC Stroage has moved the storage concept to high profile main road locations, close to densely populated residential and business area. We offer a wide range of sizes to suit your unique requirements, which can access 24 hours a day, 7 days a week. You can rent for as little as 2 weeks, or for as long as you like.
Each room is securly built with steel walls, and equipped with CCTV and climate controlled. Road signs and maps are thoroughly displayed, and
fire safety equipments
are properly installed.